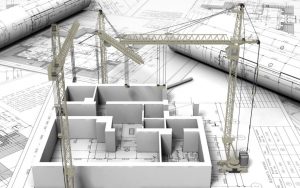 The Faculty of Architecture and Design was established in October 2014. The priority of Faculty of Architecture & Design in education, research and implementation; is focusing on entrepreneurship and innovation that are based on the axis of design within the context of sustainable and interaction design to conserve the local and global resources.
Within the framework of International VISION University has been opened the Faculty of Architecture, in order to produce young experts for creative and responsible work in the field of architecture in contemporary context. Faculty of Architecture brings together technical knowledge coupled with the art and humanities. Faculty of Architecture at International Vision University has established a strategy for raising, development and dissemination of knowledge in the field of architecture in education and research.
Faculty of Architecture at International VISION University creates quality personnel (staff) who can directly face the highest professional standards in architecture. The employment opportunities are very large, young engineers practically from faculty directly starts working, and striving to achieve the highest social, cultural, aesthetic and economic values.
Because of the importance and significance of this profession, experts in architecture are listed high on the labor marketing. Graduated students can be engaged in the private practice, to open architectural and designing bureaus in construction companies, then municipalities and local authorities, ministries.
The study program at the Faculty of Architecture is conceptualized so that the emphasis is placed on the independent learning, individualized approach in conducting exercises and encouraging teamwork activity in the realization of the projects. The program besides overcoming the rational sciences, promote creative approach and develop aesthetic feelings among students. The academic staff guides the students individually developed with wide range of abilities and interests, so that students will learn to use their intelligence from conceptual idea to the practical realization
The studies promote development of the ability to cope with in space and spatial relationships, but also because of frequent communication with people within the program students are trained to clearly and effectively verbally and pictorially express their ideas while using modern techniques.
The involvement of students in scientific projects allow developing and acquiring new skills and knowledge following the trend of contemporary achievements in architecture worldwide.
The faculty is equipped with modern equipment necessary for the implementation of teaching rooms specifically designed for drawing, students have a rich library fund specializing in architecture and access to the computer center.
Studying architecture allow students acquire wide range of knowledge and skills become competitive graduates and experts in the society.
Course lists Faculty of Architecture
**Elective courses from the university list in first cycle studies
No
Courses
ECTS
1
English Language 1
6
2
Macedonian Language 1
6
3
Albanian Language 1
6
4
English Language 2
6
5
Macedonian Language 2
6
6
Albanian Language 2
6
7
Globalization and intercultural communication
6
8
Informatics
6
9
Ethics
6
10
Communication in Public Administration
6