MsC. Havva Şaban
International Relations Coordinator
A warm welcome to all students,
International VISION University as a modern academic institution is recognized by applying to numerous scientific achievements and scientific researches and provides a voice around the international environment. Our university meets all the international educational standards and offers students the best guidance and supports during their mobility process and always assist them with advices and readiness to achieve the most of their experiences.
Why International VISION University?
International VISION University has signed over 35 international academic cooperations from Republic of Turkey, Europe, Central Asia and Caucasia. Through this aspect our university provides a comprehensive international educational enviroment to it's mobility students.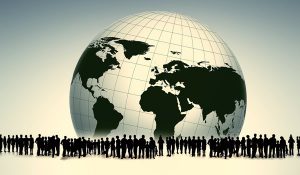 Through the European Credit Transfer and Accumulation System (ECTS), International VISION University always uses the study standarts that mitigates the transfer throughout European Countries. We believe that all students should have the opportunity to participate the study programmes of International VISION University. That's why we welcome all students to come join to our family.
Greetings from Macedonia
Tel/fax: +389 42 222 325 / 106
e-mail: [email protected]